Newer posts are loading.

You are at the newest post.
Click here
to check if anything new just came in.
March
05
2015
Dealing With Achilles Tendon Pain
Overview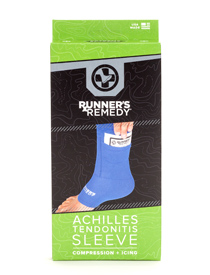 Achilles tendinitis, also known as Achilles tendonitis, is inflammation of the Achilles tendon. The Achilles tendon connects your calf muscles to the back of your heel bone. It allows extension of your foot downward, away from your body, which lets your heel lift off the ground as you move forward when walking. Every time you take a step you rely on your Achilles tendon.
Causes
Achilles tendinitis is typically not related to a specific injury. The problem results from repetitive stress to the tendon. This often happens when we push our bodies to do too much, too soon, but other factors can make it more likely to develop tendinitis, including a bone spur that has developed where the tendon attaches to the heel bone, Sudden increase in the amount or intensity of exercise activity-for example, increasing the distance you run every day by a few miles without giving your body a chance to adjust to the new distance, Tight calf muscles, Having tight calf muscles and suddenly starting an aggressive exercise program can put extra stress on the Achilles tendon, Bone spur-Extra bone growth where the Achilles tendon attaches to the heel bone can rub against the tendon and cause pain.
Symptoms
The pain associated with Achilles tendonitis can come on gradually or be caused by some type of leg or foot trauma. The pain can be a shooting, burning, or a dull ache. You can experience the pain at either the insertion point on the back of the heel or upwards on the Achilles tendon within a few inches. Swelling is also common along the area with the pain. The onset of discomfort at the insertion can cause a bump to occur called a Haglund's deformities or Pump bump. This can be inflammation in the bursa sac that surrounds the insertion of the Achilles tendon, scar tissue from continuous tares of the tendon, or even some calcium buildup. In this situation the wearing of closed back shoes could irritate the bump. In the event of a rupture, which is rare, the foot will not be able to go through the final stage of push off causing instability. Finally, you may experience discomfort, even cramping in the calf muscle.
Diagnosis
To diagnose the condition correctly, your doctor will ask you a few questions about the pain and swelling in your heel. You may be asked to stand on the balls of your feet while your doctor observes your range of motion and flexibility. The doctor may also touch the area directly. This allows him to pinpoint where the pain and swelling is most severe.
Nonsurgical Treatment
In order to treat the symptoms, antiflogistics or other anti-inflammatory therapy are often used. However these forms of therapy usually cannot prevent the injury to live on. Nevertheless patients will always have to be encouraged to execute less burdening activities, so that the burden on the tendon decreases as well. Complete immobilisation should however be avoided, since it can cause atrophy. Passive rehabilitation, Mobilisations can be used for dorsiflexion limitation of the talocrural joint and varus- or valgus limitation of the subtalar joint. Deep cross frictions (15 min). It?s effectiveness is not scientifically proven and gives limited results. Recently, the use of Extracorporal Shock Wave Therapy was proven. Besides that, the application of ice can cause a short decrease in pain and in swelling. Even though cryotherapy 2, 5 was not studied very thoroughly, recent research has shown that for injuries of soft tissue, applications of ice through a wet towel for ten minutes are the most effective measures. Active rehabilitation, An active exercise program mostly includes eccentric exercises. This can be explained by the fact that eccentric muscle training will lengthen the muscle fibres, which stimulates the collagen production. This form of therapy appears successful for mid-portion tendinosis, but has less effect with insertion tendinopathy. The sensation of pain sets the beginning burdening of the patient and the progression of the exercises.
Surgical Treatment
The type of surgery you will have depends on the type of injury you are faced with. The longer you have waited to have surgery will also be a factor that determines what type of surgery is needed. With acute (recent) tearing the separation in your Achilles tendon is likely to be very minimal. If you have an acute tear you may qualify for less invasive surgery (such as a mini-open procedure). Surgeons will always choose a shorter, less invasive procedure if it is possible to do so. Most surgeons know that a less complicated procedure will have less trauma to the tendon and a much quicker rate of recovery after the surgery.
Prevention
While it may not be possible to prevent Achilles tendinitis, you can take measures to reduce your risk. Increase your activity level gradually. If you're just beginning an exercise regimen, start slowly and gradually increase the duration and intensity of the training. Take it easy. Avoid activities that place excessive stress on your tendons, such as hill running. If you participate in a strenuous activity, warm up first by exercising at a slower pace. If you notice pain during a particular exercise, stop and rest. Choose your shoes carefully. The shoes you wear while exercising should provide adequate cushioning for your heel and should have a firm arch support to help reduce the tension in the Achilles tendon. Replace your worn-out shoes. If your shoes are in good condition but don't support your feet, try arch supports in both shoes. Stretch daily. Take the time to stretch your calf muscles and Achilles tendon in the morning, before exercise and after exercise to maintain flexibility. This is especially important to avoid a recurrence of Achilles tendinitis. Strengthen your calf muscles. Strong calf muscles enable the calf and Achilles tendon to better handle the stresses they encounter with activity and exercise. Cross-train. Alternate high-impact activities, such as running and jumping, with low-impact activities, such as cycling and swimming.